Friedrich Sandrock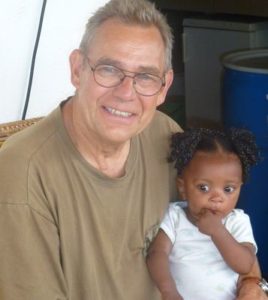 Together with Hanne Nies-Ramminger I spent in the winter of 2013/2014 my first time in Buea. This stay and especially the HOTPEC orphanage induced me to return for six weeks to figure out, which tasks I could realize in a longer stay.
As former teacher that I wanted to teach at the Vocational College and more importantly discuss with the teachers about didactic and methodolical questions to improve the educational concept in HOTPECs schools. Hence, I was from february until june of 2015 for four and ahalf moths at HOTPEC.
I am currently living in Karlsruhe Oberreut.